General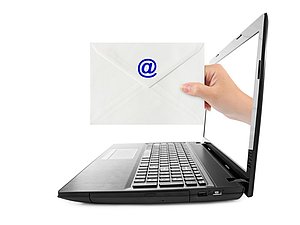 By 1 January 2016 the Tax Procedure Act SI (TPA-2) introduced a new, modern way of delivering documents to taxpayers. Service is implemented electronic (e-Vročanje/e-Delivery) through the information system of the Financial Administration e-Tax portal which now regards communication between taxpayers and the Financial Administration of the Republic of Slovenia (hereinafter: the portal e-Tax) applies in both directions - for filing of tax returns and other applications taxpayers and for the service of documents.
e-Vročanje (e-Delivery) is obligatory for legal entities, individual sole traders and natural persons, who perform business activities (business entities). This means that the tax authorities deliver documents to them only via e-Tax portal, except those documents, which are still not adjusted to e-Vročanje system. The list of documents is published on the website of the financial administration SI. We recommend that business entities check whether they have the access arranged to e-Tax portal and that via eVročanje-POS form they communicate electronic addresses as soon as possible for receiving informative messages about documents, which are delivered electronically to you into e-Tax portal. Otherwise you take the whole responsibility that you will regularly enter into e-Tax portal and check the documents receivedIf within the time limit of 15 days after uploading the document on e-Tax portal taxpayers fail to take and sign electronic proof of service, the document shall be considered as delivered on the day when this time limit expires.
Other natural persons may voluntarily register into the system of e-Vročanje (e-Delivery), so that the file eVročanje-POS form via e-Tax portal. (Registration/Deregistration/Change).
Taxpayers need appropriate software and hardware for using e-Tax portal for registered users, via which e-Vročanje (e-Delivery) takes place (computer with internet access, supported operating systems and web browsers, digital certificate and component for electronic signatures).
If you lack the necessary software and hardware, we recommend that you appoint a person authorised for deliveries with all the necessary equipment. In this case you fill in Vročanje – PE form and you send it to the competent financial office.
The procedure of e-Vročanje (e-Delivery) via e-Tax portal is as follows:
The tax authority shall suspend the document to be served in e-Tax portal and via inform the person liable for tax, that it has received a document which is to be served. An informative message about the electronic document deferred taxpayer receives the e-mail address, if the message body.
The person liable for the tax document assumes the e-Davki to using qualified digital certificate to prove his identity and take the document in electronic form and electronically sign the acknowledgment of receipt.