Medications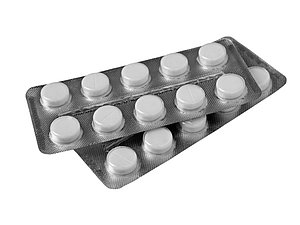 Travellers arriving in the EU from third countries can bring in their personal luggage only the medications which they need for:
their personal use, or
personal use of their family members, or on the basis of an authorisation, for personal use of a maximum of one individual who is not a member of their family,
their animal which is not of a food-producing animal species.
The quantity of medications must be such as to imply relevant therapeutic use, as follows:
for a maximum of three weeks for acute conditions,
for a maximum of three weeks according to the prescribed dosage for chronic diseases or conditions which require long-term use of medications, or, exceptionally, for up to 12 months on condition that an individual furnishes proof of permitted residence in the target country in the respective period, unless the regulations regarding illicit drugs specify otherwise.
In case of medications which require a medical or a veterinary prescription, a traveller must present to a customs authority a proof of a medical or veterinary prescription for such medications, when required.
Medications with narcotic agents
It is allowed for travellers entering the territories of the contracting parties of the Schengen Agreement or moving there to carry illicit drugs which are used as medications according to special regulations and which are necessary for their medical treatment. In such cases, travellers must have a medical certificate issued or endorsed by a competent authority of the country of their permanent residence proving that they are eligible to possess illicit drugs.

More details