Cultural heritage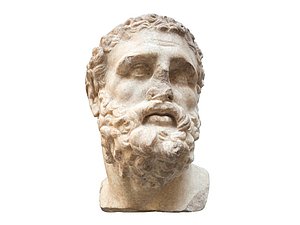 Cultural heritage reflects a nation's history, presents an invaluable heritage to generations and a rich source of information about the manners of their ancestors. Cultural goods are divided into movable (paintings, statues, photos, books, archaeological items, manuscripts, various collections, documents, seals, antique items – toys, furniture, gold jewellery, instruments, watches etc.) and immovable (buildings, churches, settlements, monuments, landscape etc.). Protection of cultural heritage is important for thorough preservation of heritage. In this aspect, general export and import requirements are important, as well as transfer and export licences, categories of cultural goods and national wealth, procedures of retaining movable cultural heritage and performing customs control of cultural goods.
Measures taken by customs authorities
Customs authorities monitor the protection of cultural heritage at import and export of cultural goods. These goods can be exported from the customs territory of the Union only upon presentation of a special export licence issued by a competent authority of the Member State in whose territory the cultural item in question is located. Export licences accompany consignments and are presented to customs authorities, so that the exit of such consignments can be confirmed. Customs controls are carried out with the view to ensure that only cultural goods which are accompanied by a valid export licence can be exported from the customs territory of the Union. No import licence is required at importation of cultural goods. However, if the country of origin requires the presentation of an export licence or any other document, then such a document must be presented to customs authorities at import.
In case goods have been hidden or not presented to customs or there is a founded suspicion that the goods might classify as cultural goods, customs authorities seize such goods and initiate a minor offence proceeding or file a criminal complaint.

Did you know?
Permanent transfer or export of items of national treasures is prohibited unless it involves an exchange of museum, archive or library material or if these items are not of such a cultural value which could affect national treasures.
Import and export of contemporary paintings and those which are not more than 50 years old (or more than 50 years old but still in the author's possession) are not classified as cultural goods and no licence is required.
Copies, replicas and reproductions of works of art are not classified as cultural goods. Copies and replicas are more similar to originals than reproductions, as they are real images of works of art. Reproductions mislead the buyer into believing that a work of art is an original with a forged signature of the author.

More details