Who has the right to a refund?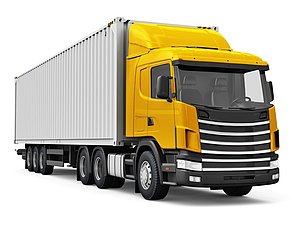 Persons who perform registered activities and are established in the Union or Member States of the European Free Trade Association (EFTA) have the right to a refund for gas oil which is used as motor fuel for:
commercial transport of goods for payment or for the person's own account, with owned or rented registered motor vehicles or semi-trailer trucks which are intended exclusively for road transport of goods and with a maximum authorised weight of not less than 7.5 tonnes, or
commercial transport of passengers – regular or exceptional, with motor vehicles of M2 or M3 categories, as defined by regulations governing the field of the vehicle conformity assessment.
When shall an excise duty refund claim be filed?
Form – a monthly claim shall be filed by the last day of the current month for the previous month.
Form – a claim for a calendar quarter shall be filed within the period of 60 days after the expiry of the calendar quarter.
Form – an annual claim shall be filed by 31 March of the current year for the previous year.
The monthly, quarterly and annual methods for claiming an excise duty refund in an individual calendar year exclude one another.
What is the amount of the refund?
The amount of the refund is the difference between the amount of the average excise duty assessed by the Minister of Finance for an individual calendar month and the lowest permitted amount of excise duty as defined in Article 7 of the Council Directive 2003/96/EC of 27 October 2003 restructuring the Community framework for the taxation of energy products and electricity (OJ EU L 283; 31.10.2003) (EUR 300 for 1000 litres up to 1.1.2010).
Evidence and records
The entitled person can claim an excise duty refund on the basis of a claim to which invoices on the purchase of gas oil in Slovenia must be attached. Invoices must be drawn up in the name of the entitled person. They must contain the indication of the place or any other identification of the petrol station or filling station, type, quantity and price of the petrol, date of filling and vehicle registration number.